Merinomink™ NZ Possum Merino Silk Knitwear 
& Clothing Accessories for Women 

Merinomink use an exclusive blend of fine Merino lambs wool, luxurious Brushtail Possum Fur, Silk for strength and with angora rabbit added for lighter colours. Merinomink is a refined combination of supreme comfort, excellent long wearing properties and beautiful design.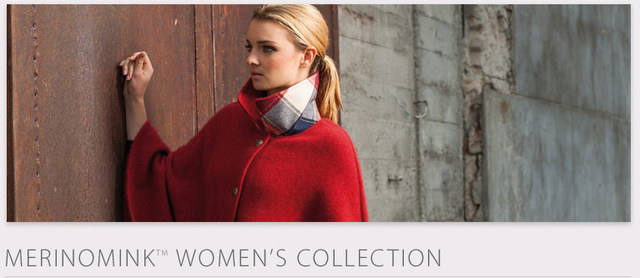 Merinomink is unique in that it has feather weight softness and is incredibly warm.This is due to the hollow structure of the Possum Fur, which traps air both within the fibre and in the fabric when blended with high crimp, fine Merino. The brushtail Possum fibre has no scales and resists pilling with outstanding durability and excellent performance. The 100% natural fibres of the Merinomink blend resist odour so knitwear requires less washing, making it easier on you and the environment. You can find washing instructions bottom of this page. 

All prices are NZ gst excl.

*Free Worldwide Shipping on Merinomink Garments!
(Accessories not included)