Heirloom Weavers Gisborne New Zealand
Our Customers are saying...
Fantastic mohair blankets, Excellent quality, Recommended...Stunning!Absolutely wonderful craftsmanship and quality. 
Nicest I've seen yet!...Beautiful,will treasure for years, a true joy. Thanks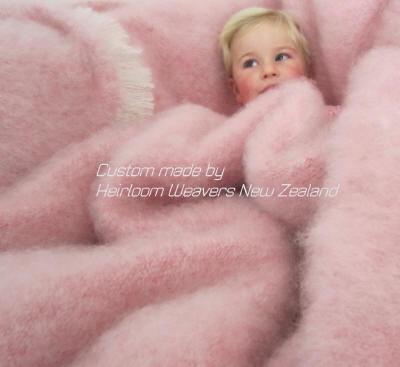 Heirloom Mohair Blanket Sizes & Prices
Having had the experience of 35 years, we have for 12yrs been specializing in producing our luxurious Mohair and Alpaca Blankets fultime. Our Mohair and Alpaca Blankets & Throws are handwoven using the fine hair of young New Zealand Angora goats and Alpacas and range in size from Couch throws to Super Kingsize.