New Zealand Thermacell Weave Wool Blankets 
NZ Wool Blankets for Baby ~ Bassinnet & Cot 

 Thermal Insulation is largely determined by the still air held within the product making aircell the best choice for baby blankets. We use long, fine new fleece wool, grown in New Zealand. The fine strand wool fibres are loosely spun into a double knit bulky yarn and woven by a crochet machine into a blanket of rectangular woollen cells. The fabric material is brushed to give the fibres softness and mass.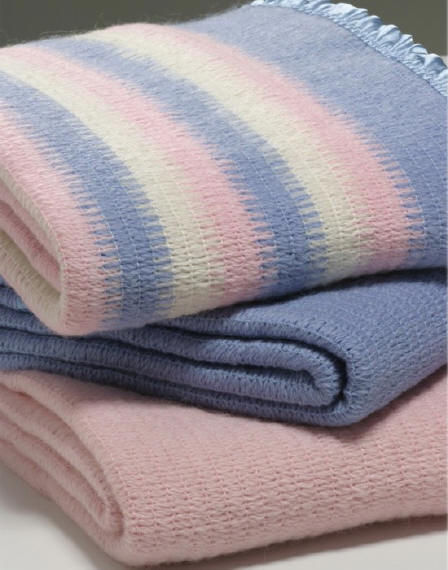 This creates a light weight and highly effective thermal 
insulation cover for babies and children, both in cold and hot climates.