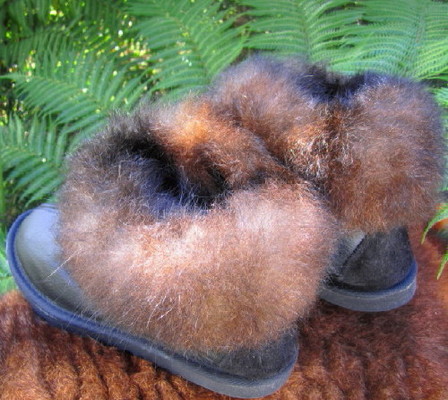 I'm sorry we no longer have any stock available till further notice.
These hand crafted boots feature velvet black leather outer and fully fur lined inner with 
a fur cuff and non-slip EVA sole. 

These beautiful fur boots are suitable for inside and outside wear and are so comfortable 
you'll think you feet are encased in cotton wool. 



All of our Possum Fur Boot sizings are in UK measurements, please use our conversion chart. 

Shipping to NZ, Australia 

SEARCH > All Possum Footwear

SEARCH > ALL CATEGORIES