Luxurious Natural Cream Alpaca or Mohair
Silky Soft Bridal Wraps with a Pure Silk edging! 

Your special day is coming closer and you're looking for that something special to give the finishing touch to your special day.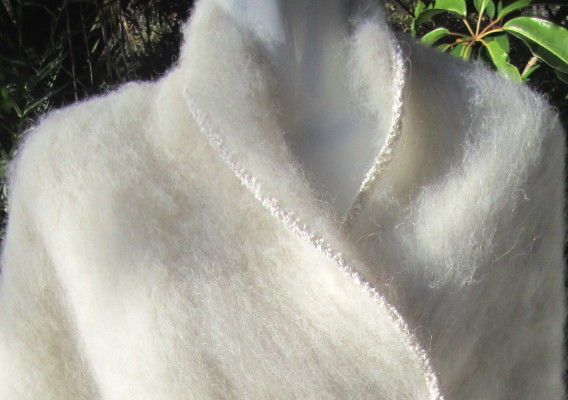 You have the perfect dress but need the soft warmth and elegance of a mohair or alpaca wrap. 

Available in sizes 40cm x 185cm - plus fringing 
Available in Mohair and Alpaca 
Mohair is available in Cream, Silver & Black with silk edging and Dove White with a fine silky, 100% quality bamboo edging. 
If there are other colours you'd like to see, send us your request using our contact form.