Possumdown Clothing Knitwear Collection
Possum Merino Lambs Wool Silk Clothing & Accessories For Men, Women & Children

  Possumdown is a collection of high quality knitwear, New Zealand made, with a natural fibre blend of Possum Fur and New Zealand's fine Merino Lambs Wool. Warm durable, Possum garments and accessories for both Men, Women and children in mind. The perfect gift for the whole family! Extremely soft and lightweight to wear with superior anti-pill properties. Possum fibre has a unique hollow structure, giving excellent thermal warmth.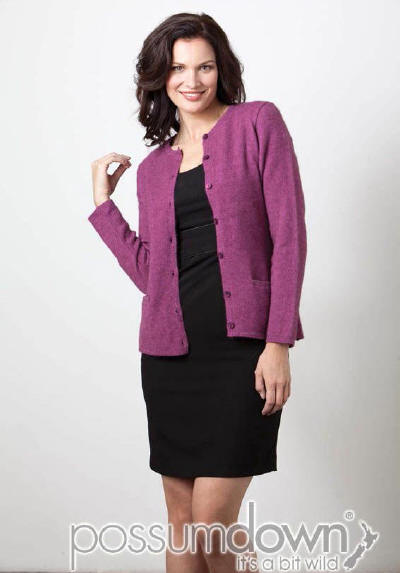 For over 100 years the world had not seen a new natural fibre blend until 1991 when
Possumdown Knitwear developed a blend of hand selected Possum fur and superfine New Zealand Merino wool.
Since then a whole new industry segment has begun with this fibre blend that is unique to New Zealand.