Quality New Zealand Novadown Apaca Duvets 
Proudly made in New Zealand from natural NZ Alpaca wool, this range is sustainable, nonallergenic, odour and mildew resistant and lighter than wool. Alpaca boasts oneof the highest moisture wicking properties of all natural fibres. Wicking andabsorbing moisture are two different things. Wicking is when the fibre transportsmoisture away from its source to the outside of a fabric where it is able to evaporate. Wool and cotton are very absorbent but have lower wicking properties than Alpaca.Alpacas lack the narural body oils produced by most animals and therfore the fibreis odourless and naturally non-allergenic.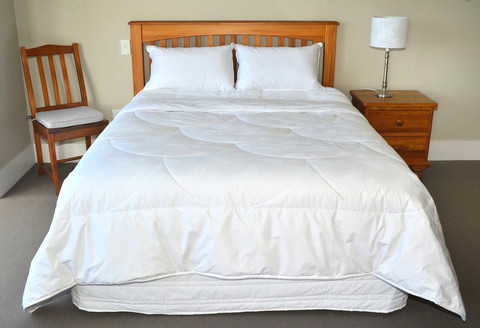 The fabric has a distict kiwiana feel with the New Zealand Silver Fern pattern 
embossed in white on the 400 thread count sateen fabric.


No listings found!